We are proud to have been serving Pittsburgh's North Hills and the surrounding area for over 26 years. Serving over 11,000 patients, our Doctors of Chiropractic bring the benefit of our experience to the community. Our goal is very simple. Feel Better. Function Better. Live Better. Contact us today for a free consultation with one of our chiropractors and see how chiropractic can be of benefit to you. Whether you need an occasional treatment or a longer-term treatment plan, you'll be in good hands with Drs. Morreale and Didomenico.
---
Chiropractor Vincent J. Morreale D.C.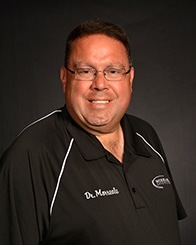 You can say that chiropractic is in his bones...literally! Dr. Morreale comes from a large family of chiropractors (9 of us) in the New Jersey and Arizona area. The patriarch of the family, Dr. Tino Morreale, began the practice of chiropractic in 1957. There is an old saying that "A Candle Loses Nothing by Lighting Another" has never been truer as Dr. Tino has lit the flame of loving service through chiropractic for over 60 years.
Coming through the Fort Pitt Tunnel on April 9th, 1984 to visit Pittsburgh and tour Duquesne University, Dr. Morreale knew instantly that Pittsburgh would be his home for the next 4 years. Following his graduation from Duquesne, Dr. Morreale went on to study chiropractic at Parker College of Chiropractic in Dallas, Texas. Faced with the decision whether to practice with his dad and sister (Dr. Lisa Morreale Fitzpatrick) in New Jersey, Dr. Morreale took the advice of one his mentors and opened a practice where he wanted to live and raise his family...Pittsburgh, Pennsylvania. Dr. Morreale opened his practice in July 11, 1994 and has built a referral-based practice that services the needs of Shaler Township and the greater North Hills area.
Dr. Morreale is licensed in the state of Pennsylvania and is also certified by the National Board of Chiropractic Examiners. He is a member of the American Chiropractic Association and the Pennsylvania Chiropractic Association, having served as the District 1 President and the Western Director. Dr. Morreale has been the team chiropractor for Duquesne University's Sports Medicine program since 2005.
Although Morreale Chiropractic is a family practice, Dr. Morreale specializes and is credentialed in Spinal Trauma and Spinal Primary Care through the University of Buffalo School of Medicine and SUNY Stony Brook School of Medicine. This particular academic honor is only shared with one other chiropractor in the Pittsburgh area.
Dr. Morreale's favorite part of practice is the relationships he has made with his patients and staff over the years. Dr. Morreale resides in Mars (yes there is a town called Mars) with his wife, Mary (a pharmacist), and four children, Serena, Michaela, Vincent and Liana.
---
Chiropractor Philip A. Didomenico D.C.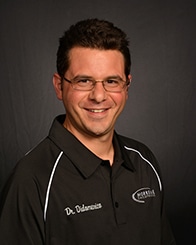 Dr. Phil Didomenico has been practicing chiropractic in the Pittsburgh area since 2000 when he graduated from the New York Chiropractic College. Dr. Didomenico is licensed in the state of Pennsylvania and certified by the National Board of Chiropractic Examiners. In addition, he is also a member of the Pennsylvania Chiropractic Association.
Dr. Didomenico first became interested in chiropractic care when we was 18 years old and was a chiropractic patient himself. After pursuing science and physiology as an undergrad he decided the philosophy of chiropractic and improving health naturally was the best fit for him. Dr. Didomenico strongly believes in creating a family atmosphere in the office and giving every patient the respect and attention he gives his own family.
Both Dr. Didomenico and his wife, Marisa, were born and raised in the Pittsburgh area. They live with their three children, Philip, Ariana, and Santino and enjoy giving back to the community they grew up in.
Monday
7:30am - 12:00pm
3:00pm - 7:00pm
---
Tuesday
3:00pm - 7:00pm
---
Wednesday
7:30am - 12:00pm
3:00pm - 7:00pm
---
Thursday
3:00pm - 7:00pm
---
Friday
7:30am - 12:00pm
3:00pm - 7:00pm
---
Saturday
Closed